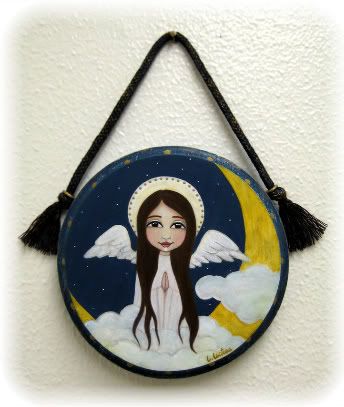 5" X 5" in diameter on wood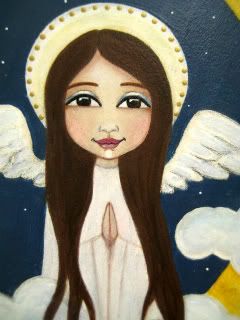 A sweet praying angel kneels on a cloud.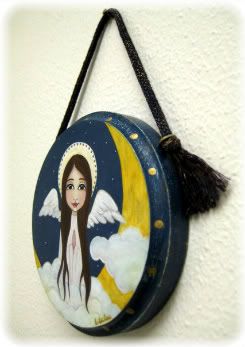 The hanger is a painted fabric cord with knotted tassels. The cord is inserted through eyelet screws secured on the wood.
The decorative edges have been sanded & distressed for a prim appearance.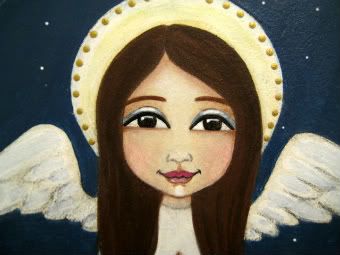 Created using metallic & acrylic paints.