This is the swap I gave to the leader of my AHQU (Artistic Halloween Queens Unite) group. I thought that since Linda aka
GourdQueen
is the Queen mama as we call her, a painting such as this would be a perfect fit. A Halloween Queen sitting on her regal throne.
8" X 10" on stretched canvas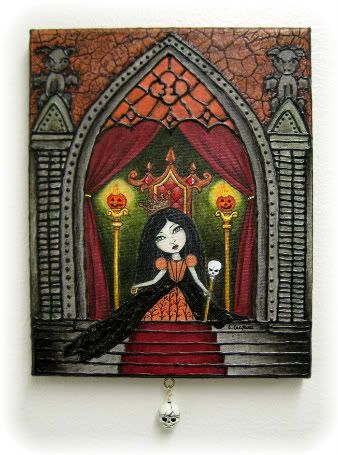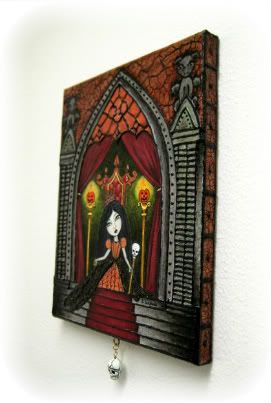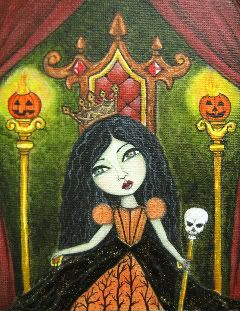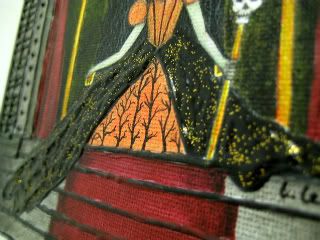 A sparkle of gold glitter on her cascading dress.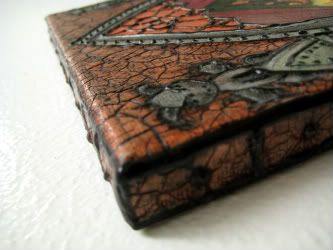 The rich crackle and 3D paints continue on all sides.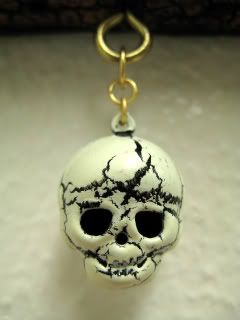 A skull jingle bell dangles from the bottom of the canvas.
Created using glitter, a crackle treatment, metallic, acrylic, & 3D paints.