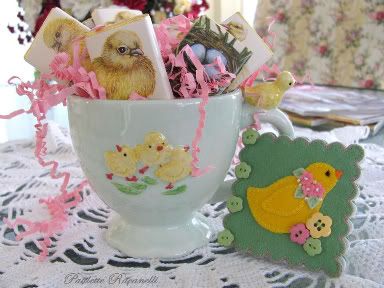 My special and super sweet Kindred Friend, Paulette
of
http://beedeebabee.blogspot.com/
is having a
celebration giveaway in honor of reaching over 200 followers!
Yay Paulette! Please join her for this fabulous event! The
photo shown is only a piece of the three super giveaways
you can win. You
MUST
check out the other goodies for yourself.
I am the lucky owner of many gorgeous creations by Paulette! Each
piece I have is filled with delicate beauty. Believe me,
you don't want to miss this giveaway!
CLICK HERE!
I also recently received a couple of OWOH giveaway wins in the
mail. Yay!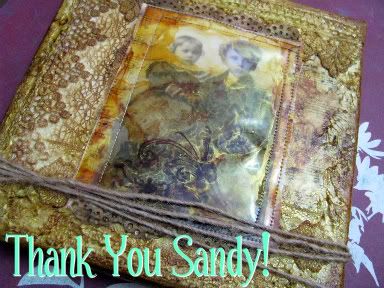 Sandy of
http://stempelchaotin.wordpress.com/
sent me this
magical canvas collage. So so so sweet!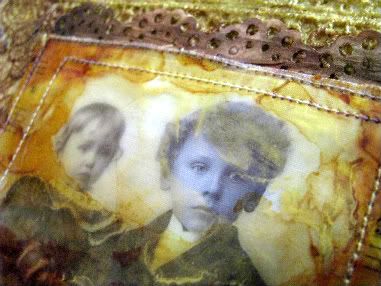 Thank you again Sandy!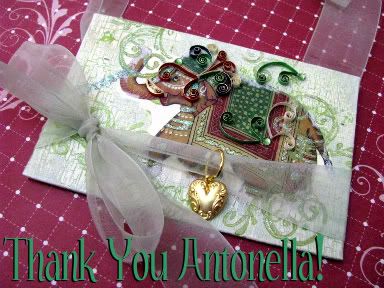 Antonella of
http://quilling.blogspot.com/
sent me this
wonderful quilling collage. How cute is that!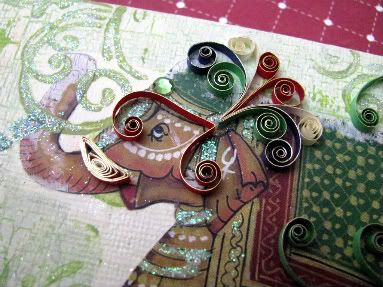 Thank you again Antonella!
Please check out these lovely sites when you get a chance!
And don't forget to visit Paulette's site
here
for her sweet
giveaway! Thanks so much for stopping by! I really appreciate
all the touching comments from my last post.
Wishing you all a beautiful week!
Hugs,
Lisa :)