Hello Crafty Cuties! Hope all your creative journey's for the new
year have already lifted off to a magical start!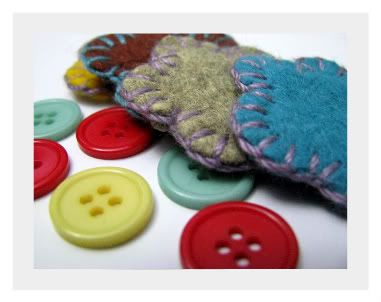 For those of you who don't know, I began sharing and selling
my art in the form of hand-stitched felt works and fabric
art quilts on ebay. I can't believe it's been almost five year's
since then. This creative path is still a growing experience
and I'm enjoying the direction before me. Living in the moment,
being me and just wanting to create.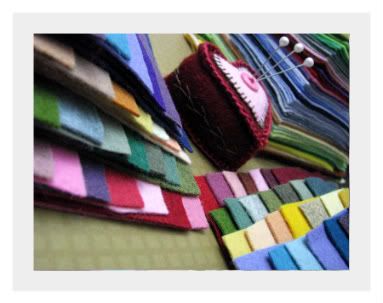 A couple of months ago, my dear kindred cutie
Paulette
sent me
a fabulous selection of felt pieces just because. I was
thrilled to open the box filled with colorful and crafty treats!
I knew that I wanted to use these goodies in a special way in
honor of her sweet and thoughtful heart. Thanks so much again
Paulette!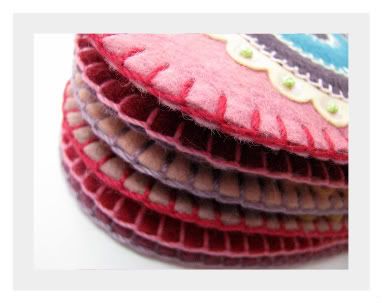 When thinking about what to make, I began to think about what
Paulette does for me all the time, which is inspire me! She's
the best kindred spirit aka artistic cheerleader a girl like
me could have. I wanted to return the sweetness she
shares with me daily and send her some loving inspiration
in return. I knew I wanted to make her something for Christmas
and I wanted it to be special like her. I was creatively
determined, you could say.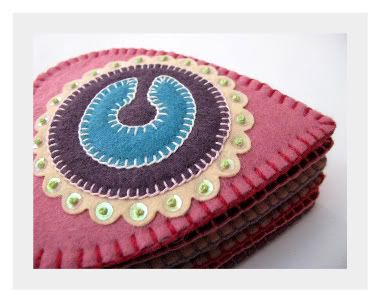 Creative determination can hit me at any given
moment. I can be reading a new novel that I've been
wanting to read for so long, and then in an instant, the book
is back on the shelf while I'm already heading for my art
table to create a painted background technique that I just
have to try right away.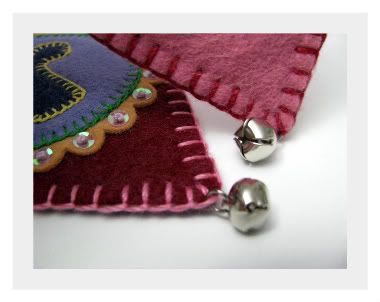 I can also be at the grocery store with the hubby, picking up
some much needed essentials, eyes already viewing the
selection of juices before me, then instantly thinking about
my creative to do list supplies. After quickly checking the
time and discussing the inspiration with the hubby, we begin to
rush down the aisles to see if we can still make it to the
craft store (aka My Toys R Us) before it closes. The lucky
part for me is that the hubby is artisticly driven too,
so he enjoys going to the crafty stores as much as I do.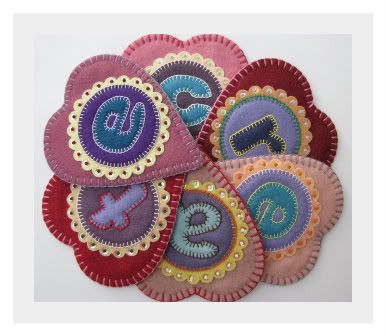 Wishing you all artistic blessings with your Creative Determinations!
Don't lose your focus if you can help it (Okay, watching GLEE
is accepted), and if you find your inspiration...
have fun and just CREATE! :)
To see the completed and finished present I sent to my sweet
kindred cutie Paulette, click
here
.