I got a sweet gift for my birthday! My fellow kindred spirit Paulette of
http://beedeebabee.blogspot.com/
surprised me with a box of the sweetest treats when I arrived home from my road trip. I tend to stray from reminding anyone that my birthday is coming up, but she remembered. She is simply one of a kind, just like her artistic creations.
Besides her loving birthday card and yummy chocolates, she also created a beautiful rose pin. The shiny beaded detail is spectacular and the stitching is perfectly done as usual. Her art takes my breathe away all the time!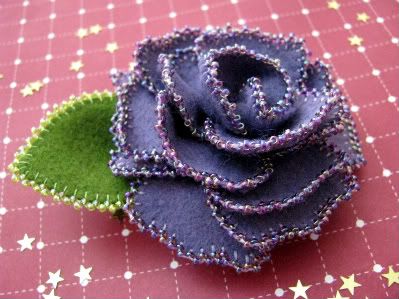 I just love it Paulette! I will treasure it always! Thank you so much! :D
You can find more goodies from Paulette at her Etsy shop
here
.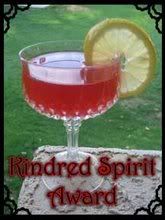 And for making my birthday extra special Paulette, I'm passing this award to you. I was given the "Kindred Spirit Award" from Mere of
http://thevictorianlady.blogspot.com/
a while back after she saw my Anne of Green Gables paintings. And since of course those paintings are with you, and you are in fact now a blogger (YAY!), I can finally give this award to you, my fellow kindred girl! You deserve it! So here you go and please pass it on to whomever you wish. I believe Mere did it that way when she created it. Thanks again for being you! :)
Thank you Sascalia of
http://sascalia.blogspot.com/
for passing the "Most Wonderful Favorite Award"! I adore Sascalia's creations. Her collages and sweet girlies are fabulous!
Thank you Queen Gourdie aka Linda of
http://thegourdqueen.blogspot.com/
for creating and passing on the "Gourdqueens Scream Award"! Gourdie is the Queen mama for the
AHQU
(Artistic Halloween Queens Unite) ebay group that I am a proud member of. This lady is one creative artist! She turns regular gourds into amazing works of art! You gotta check her work out!
I celebrated my birthday with a road trip. It was such a treat to get away for awhile and soar on the open road. Like I mentioned before, I grew up on road trips and I just love them.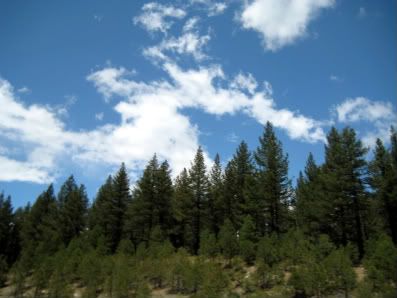 I even got the chance to sketch and play in my art journal while hubby was driving. Have you ever done that? I don't recommend it...I got the biggest headache right after. It was worth it though. So since I was in a moving vehicle, I only used colored pencils and oil pastels.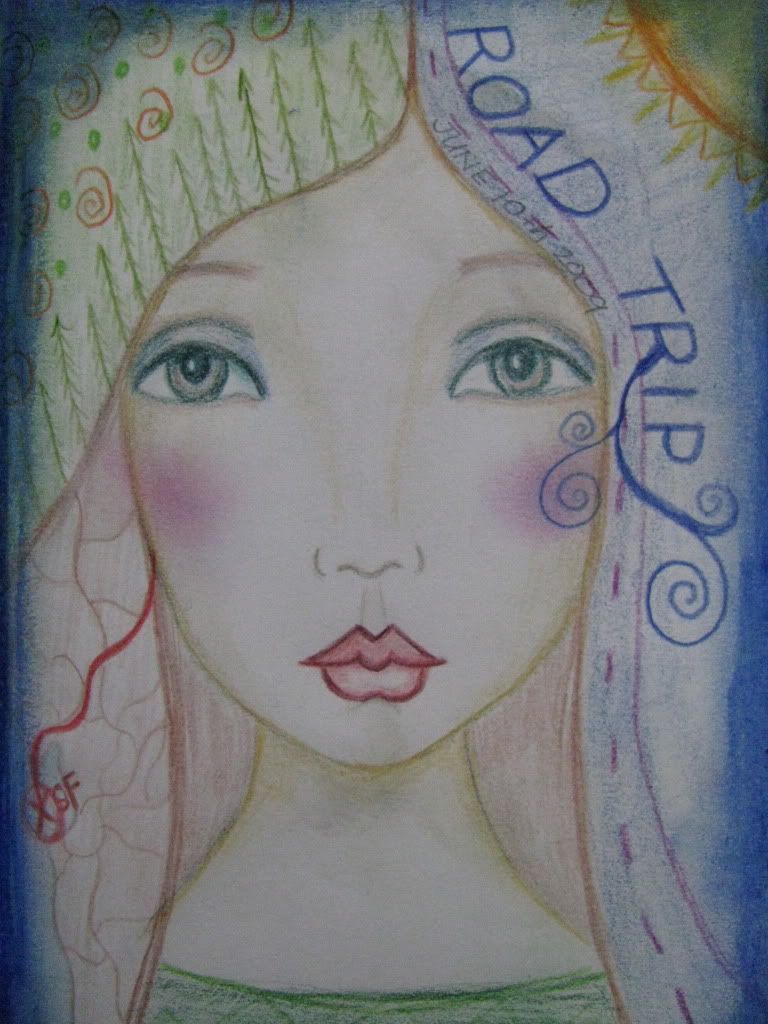 A BIG BIG BIG Thanks to all who peppered me with sweet comments while I was away! You guys *R*O*C*K*!!!
Hugs,
Lisa :)