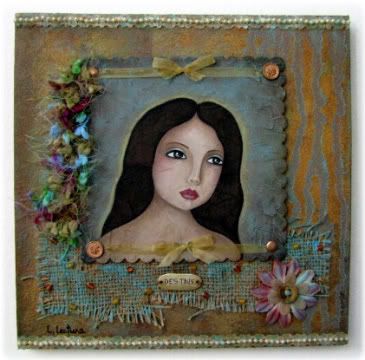 Just listed this assemblage painting on ebay.
It's a mixed media piece on 10" X 10" stretched canvas.
Created using oil pastels, chipboard, brads, beaded trim, burlap, & acrylic paints.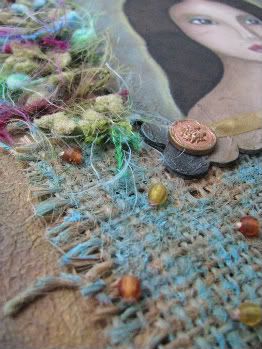 I've also hand-stitched a metal charm, a button, ribbons, beads, fibers, & flower appliques directly onto the canvas.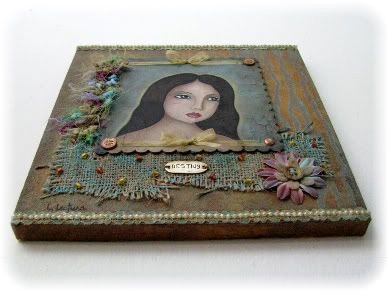 Textured, sanded, & distressed for a prim appearance.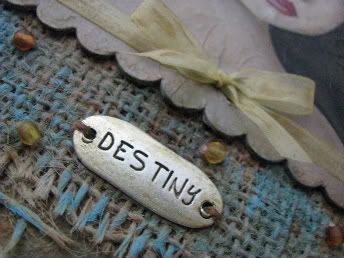 We don't exactly know what tomorrow may bring. Dreaming about possibilities are endless. Wishes can come true and you can make it happen on your own with determination & positive thinking. No matter what the future has in store for you, no matter how long it takes for you to get where you want to be...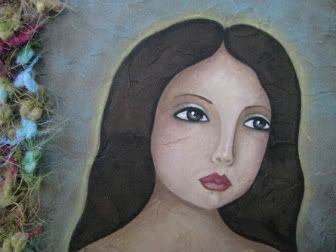 Your Destiny Awaits!!!
Creative Blessings,
Lisa :)